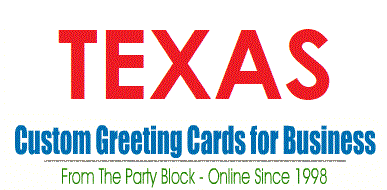 Send a southwest greeting card this year!
Great for Southern California, Arizona and Texas greetings!
________________________
For more like Texas Christmas Cards click here
Featuring popular Texas Cities: Austin, Houston and Dallas
Austin Christmas Cards | Dallas Christmas Cards
Houston Christmas Cards | San Antonio Cards
Southwest themes available custom printed with your name or company name!
"Thanks for the lovely cards. They are more than I expected..."
from Paulette K., Dallas, TX
Christmas Calendar Greeting Cards
Personalized Holiday Card Main Page